O'Brien Women's Focus Life Jacket
Thin, lightweight, and approved by the Coast Guard
Features
BioLite Construction - Soft, lightweight, breathable, and eco-friendly
Zip Closure with Two Concealed, Adjustable Belts - Easy entry, secure fit, and belts that will stay out of the way
Front hinge - Enhances range of motion
Wide Armholes - Improves mobility
Harmonized U.S. Coast Guard & Transport Canada Approved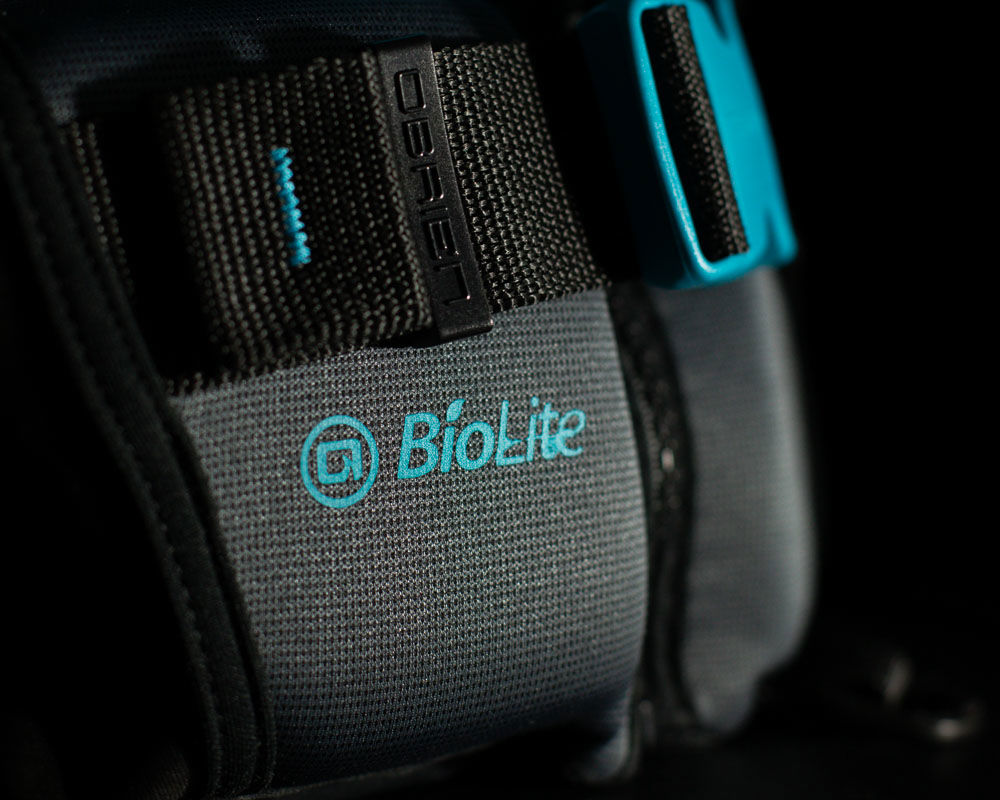 BioLite
Extremely comfortable Neoprene alternative that's lighter, more breathable, and more eco-friendly.
Front Hinge
Allows the life jacket to move with you for more flexibility.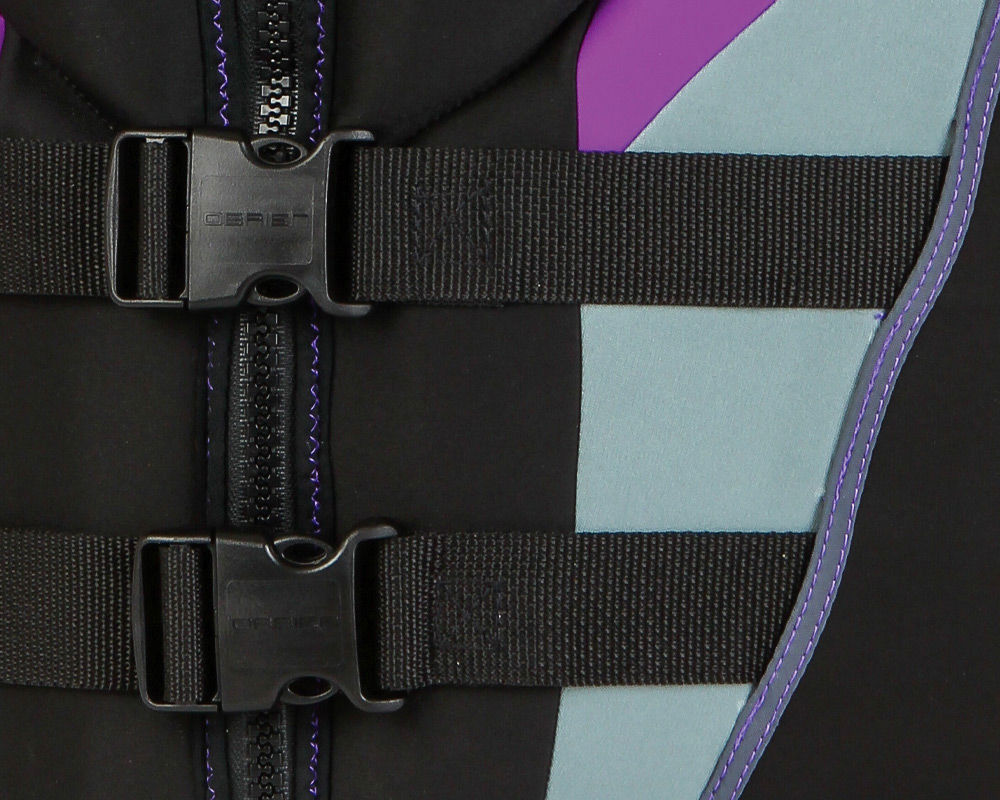 Concealed Adjustable Belts
Easy entry, secure fit, and belts that will stay out of the way.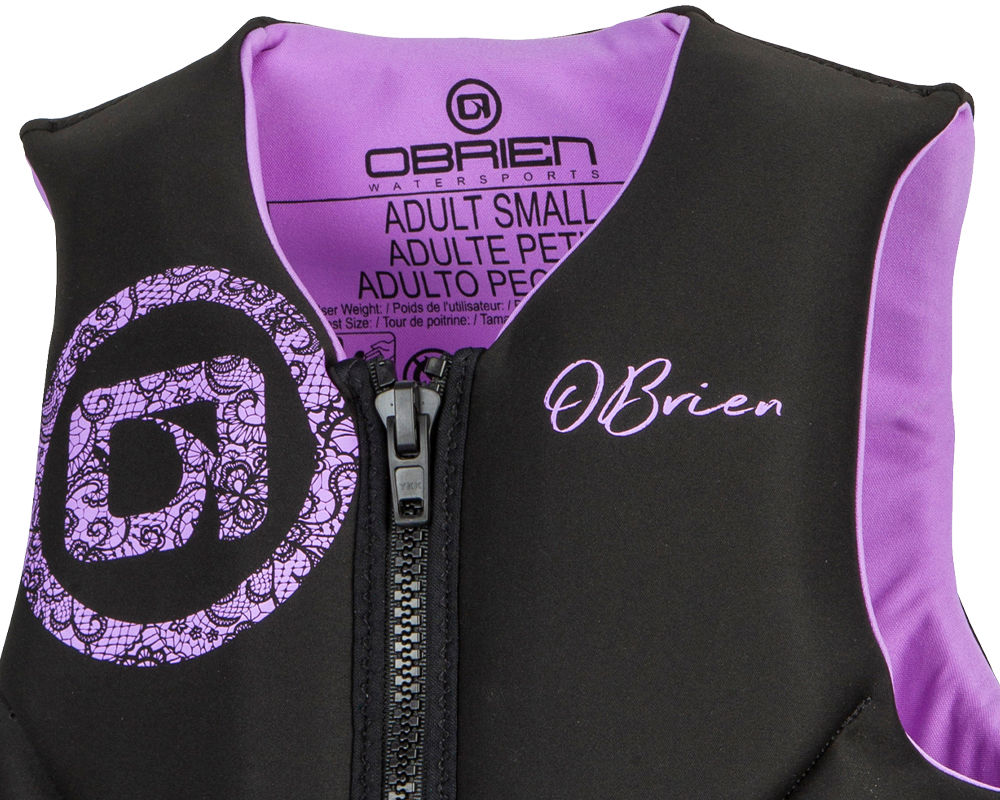 Harmonized Approval
Meets the requirements of the U.S. Coast Guard and Transport Canada and is approved for use in both countries.