O'Brien SOB Wakeboard
Versatility that excels in the park and behind the boat
Year after year, the S.O.B. continues to be the most versatile board on the market. Its abrupt transitional flex pattern delivers a playful, snappy response on the water, tons of flex in the tip and tail for pressing, and a solid platform between your feet for charging kickers and riding away on big landings. It is a true all-around board that every rider can appreciate... even boat riders. Since day one, Sean has sworn that this is the best board he's ever ridden behind the boat and that it has completely reshaped his views on having fun on the water. Sean isn't alone on that; we keep hearing it more and more from other boat riders.
Features
Abrupt Transitional Flex
Park Performance Rocker
Fusion Core
Impact Base
DuraRail Sidewalls
Grab Rail
Four Removable Fins - Blunt 0.8

Abrupt Transitional Flex
Medium flex pattern between bindings that softens significantly towards the tip and tail; enhances the board's snappy, fun performance on the water and rails while delivering a solid platform for hitting kickers
Fusion Core
Two paulownia stringers sandwiched next to our Feather Core foam; 5 times more durable than traditional foam and enhances the board's snap and pop off kickers and the wake.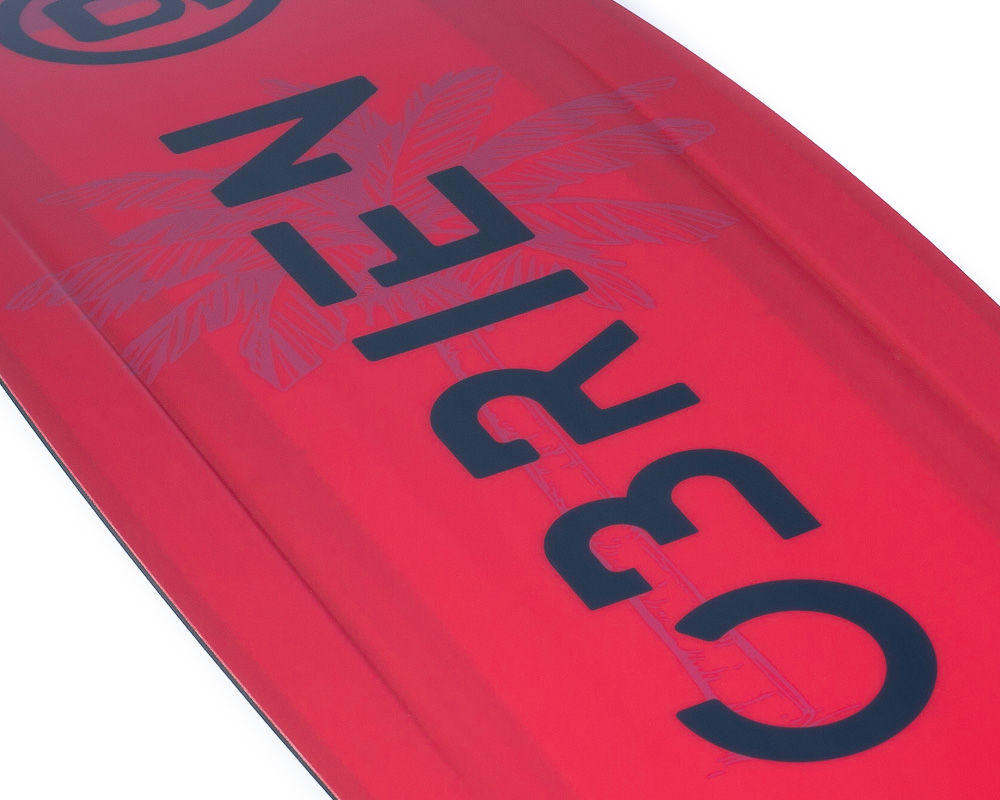 Impact Base
Fully sintered high-density polyethylene base material that holds up to seasons of shredding rails, kickers, ledges, and whatever else you muster up.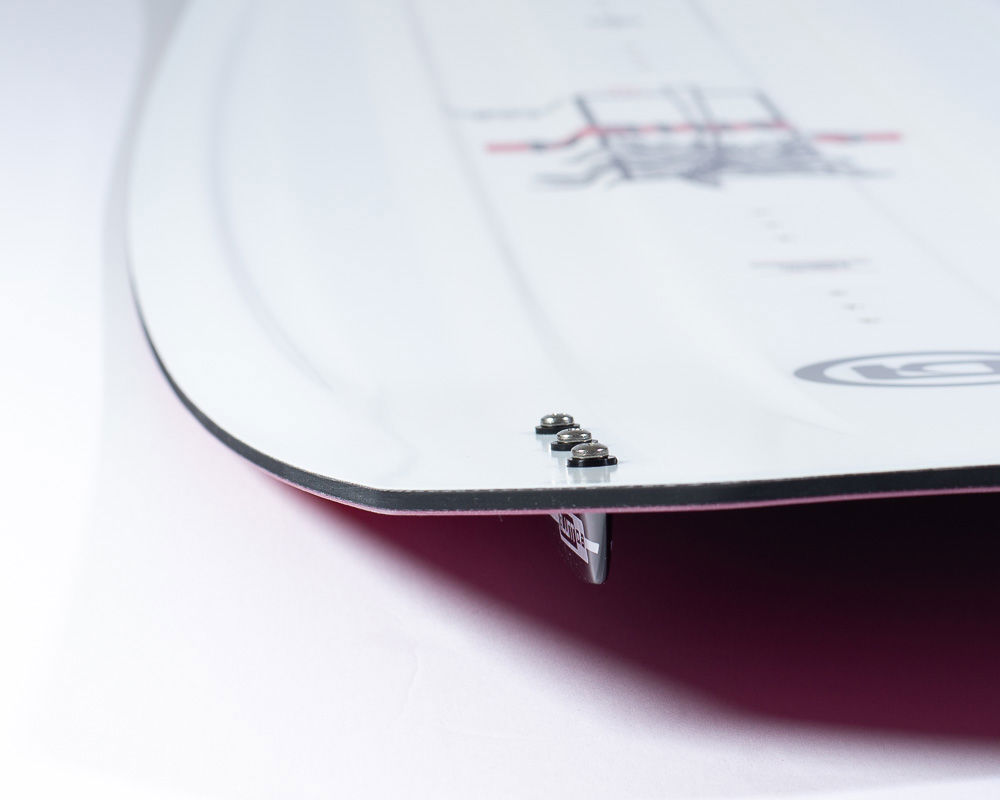 DuraRail Sidewalls
Impact resistant urethane rail that runs around the entire edge of the board; protecting the core from any hazard you throw its way.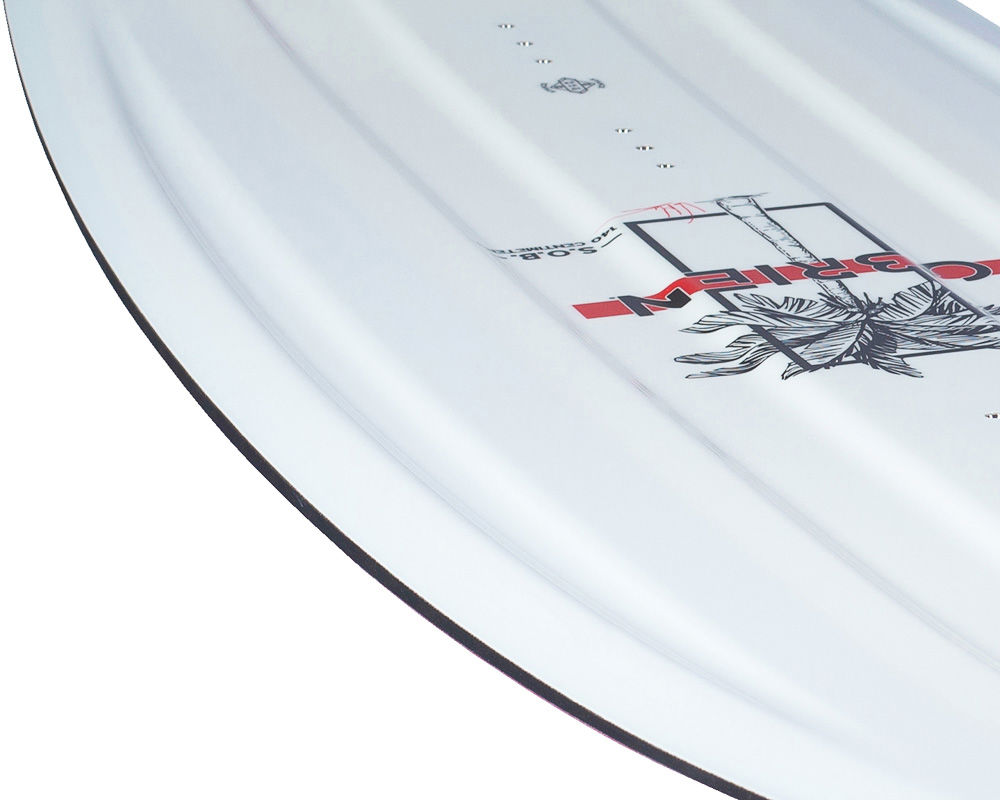 Grab Rail
Channeling on top of the board that makes it easier to lock onto grabs; also makes the board easier to carry.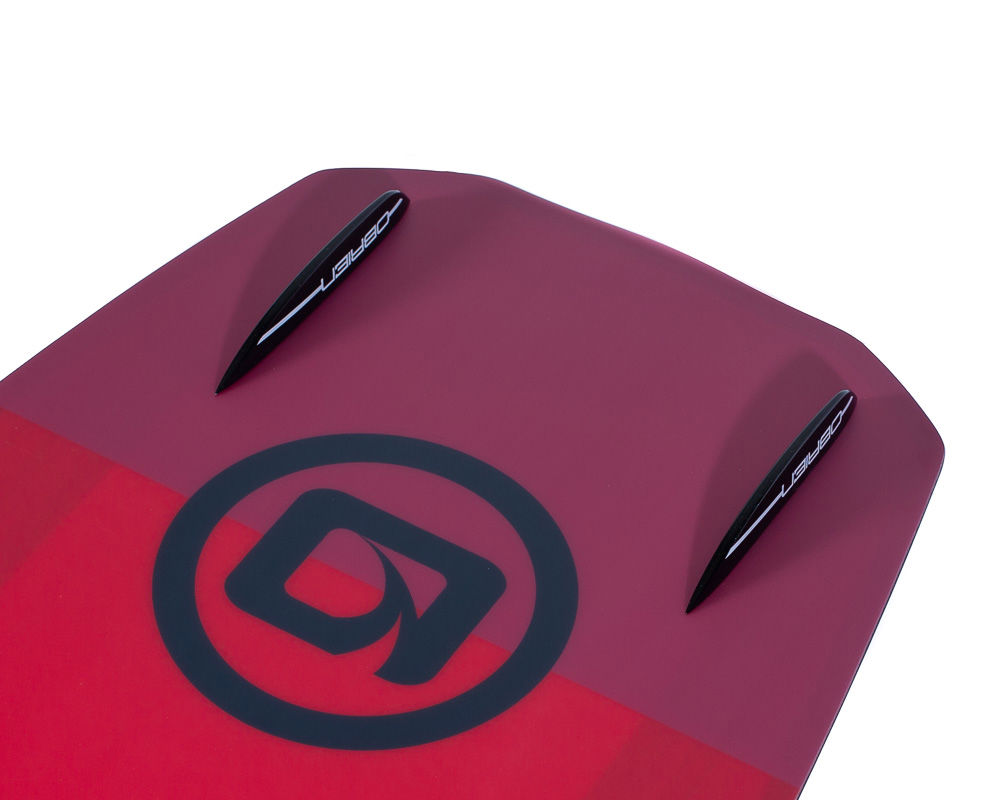 4 Removable Fins
Have the freedom to truly customize your board's performance on the water.