O'Brien Simple Trainer Inflatable Ski
Kid Friendly Design
There are few joys in life that rival teaching kids to ski and the inflatable Simple Trainer will get them on the right track at an early age. It's soft, cushy, and just plain friendly-looking. From the inflated seat and floor to the cozy stirrups and training handle, the Simple Trainer will help build your child's confidence from the moment they climb on.
Features
Size - 53" x 40"
Entirely Inflatable Design - Inviting to kids and easy to store
SofTec Seat - Soft and comfortable place to build confidence from
Inflatable Floor - Helps absorb the chop for a smooth ride
Trainer Rope and Handle
Max. Speed - 8 mph
For Skiers Up to 85 lbs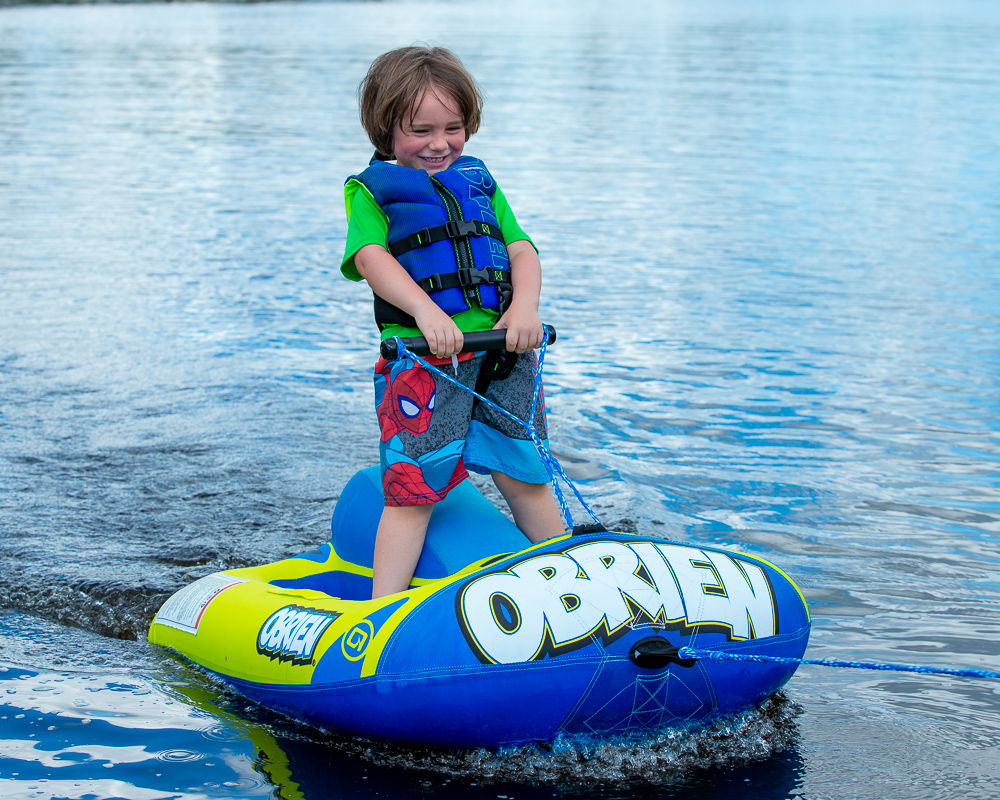 Build Confidence
Keep it fun and help your child's confidence soar as they experience standing up and riding on the water for the first time.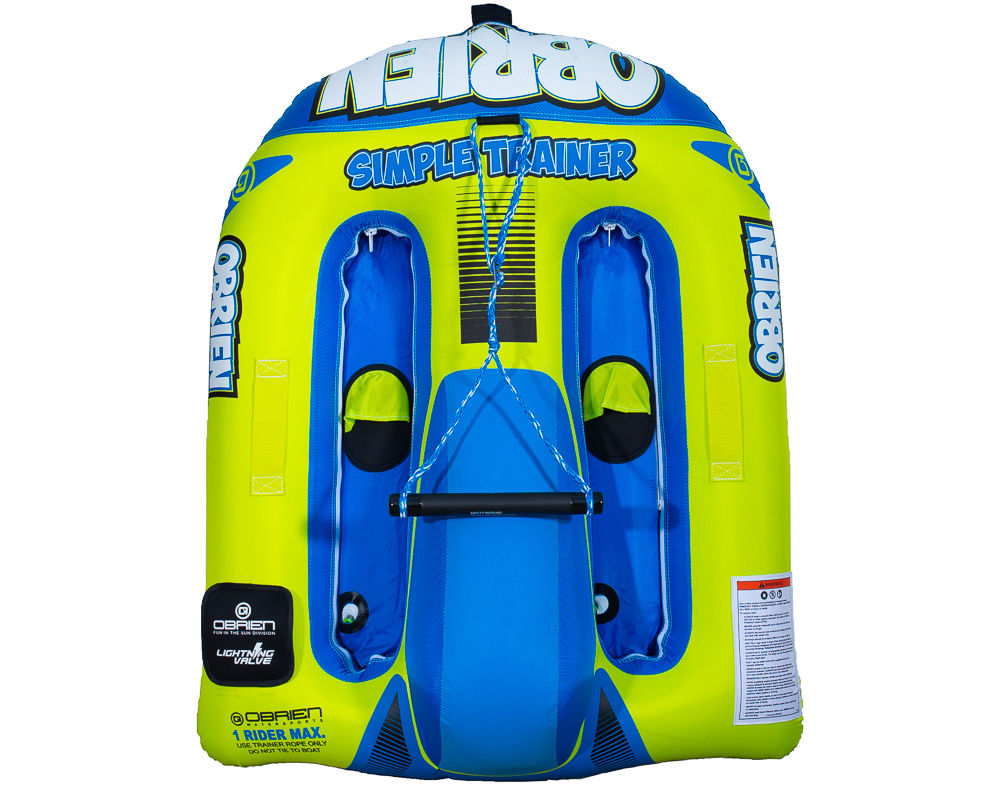 Kid Friendly Inflatable Design
Eliminates any intimidation factor in the process of learning to ski so kids are happy to climb on and get started.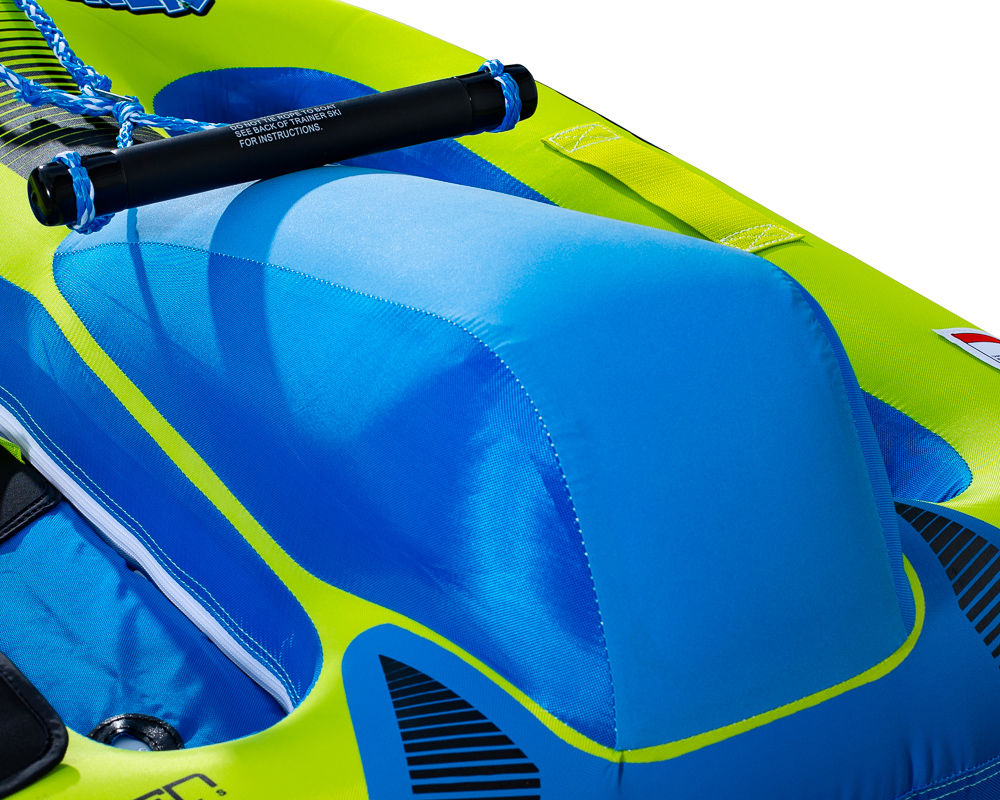 SofTec Seat
Soft, comfortable place for your child to sit down and relax as they learn to ski.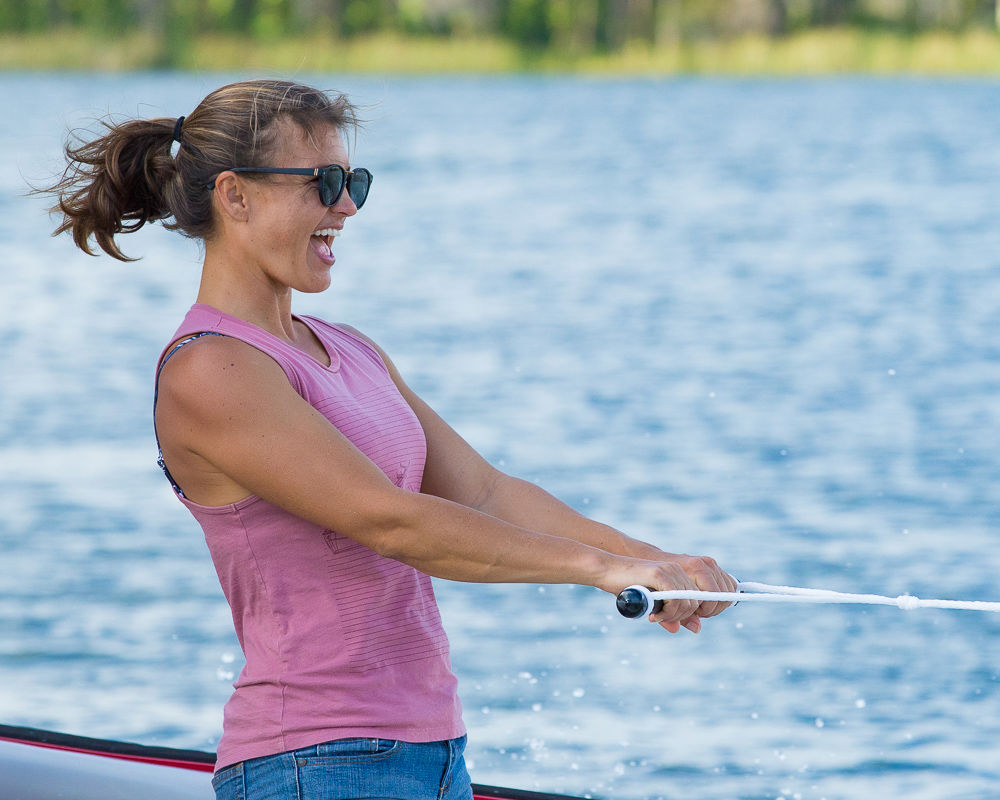 Trainer Rope and Handle
With a handle on each end, an experienced adult in the boat (or running along the shoreline) holds onto one end of the rope to help control the skier's ride and keep them safe on the water.
Prop 65 Warning: Diisononyl Phthalate (DINP)
Why am I being warned about potential exposure to DINP?
DINP is on the Proposition 65 list because it can cause cancer.
Exposure to DINP may increase the risk of cancer.
Proposition 65 requires businesses to determine if they must provide a warning about exposures to listed chemicals.