O'Brien Hydra Stand Up Paddleboard
Performance Soft Top SUP
The Hydra is one of the most durable and affordable SUPs on the water. Starting with an inner foam core wrapped in two layers of fiberglass for added durability and performance, the Hydra features a hard HDPE smooth bottom for speed and a durable textured EVA top deck that offers comfort, traction, and safety. The Hydra's wide midsection and 11' length make it ideal for almost anyone and an excellent choice for families wanting to enjoy paddleboarding.
Features
Dimensions - 11' x 31"
Volume - 206 L
Max. Recommended Capacity - 255 lbs
Soft Top - Soft, textured top surface and rails; minimizes chances of damaging the board, you, or anything else
Glassed EPS Core
Smooth HDPE Base
Storage Bungee - Bring your gear with you
Removable 9" SUP fin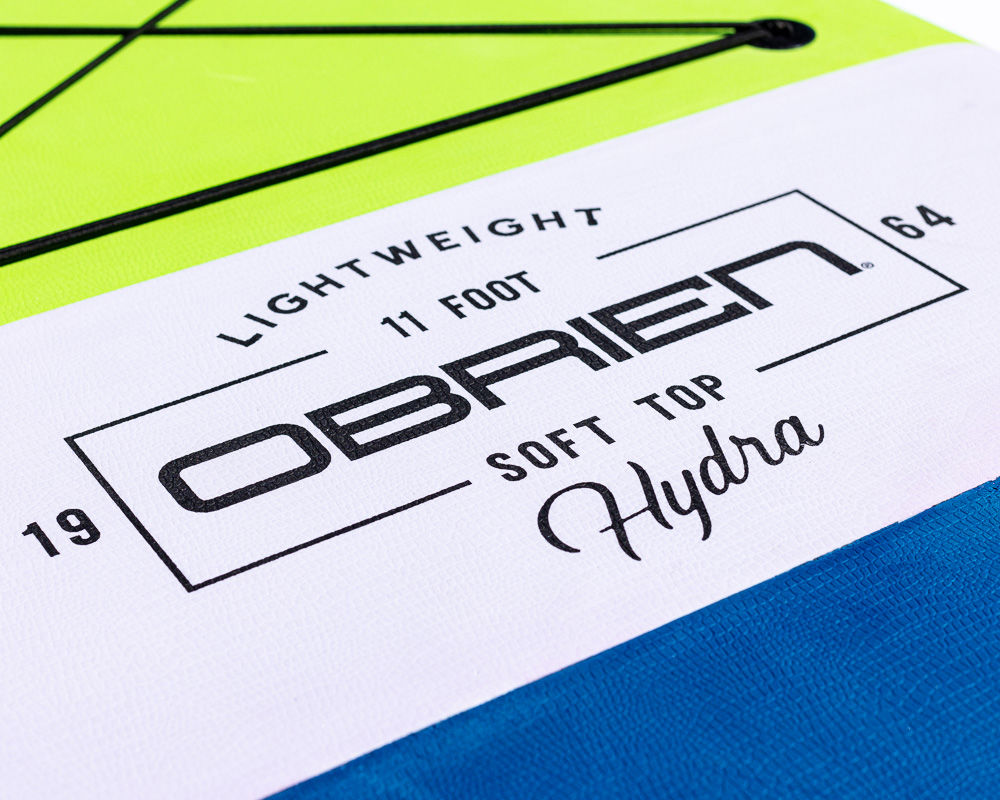 Premium Soft Top Construction
Featuring a glassed EPS core, a HDPE base, and a textured EVA deck, the Hydra is the ultimate soft top for cruising on the water.
Textured EVA Deck
Soft, cushioned EVA deck provides tons of comfort and plenty of traction. Your feet will love it!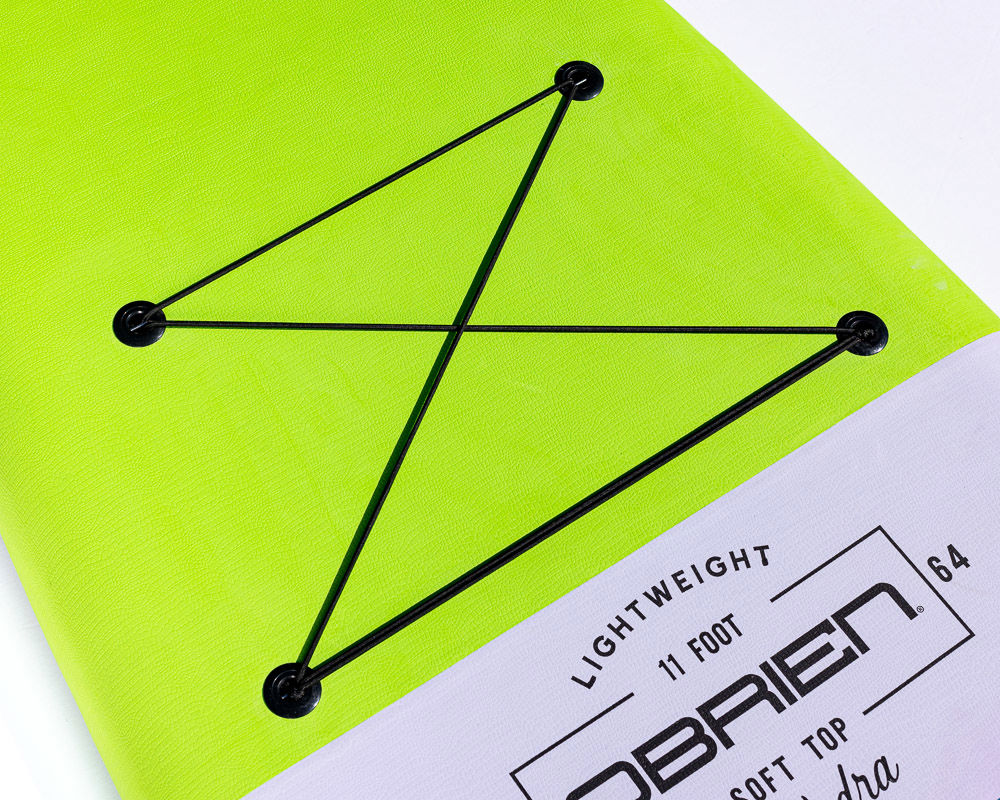 Storage Bungee
Easily secure extra gear to your board.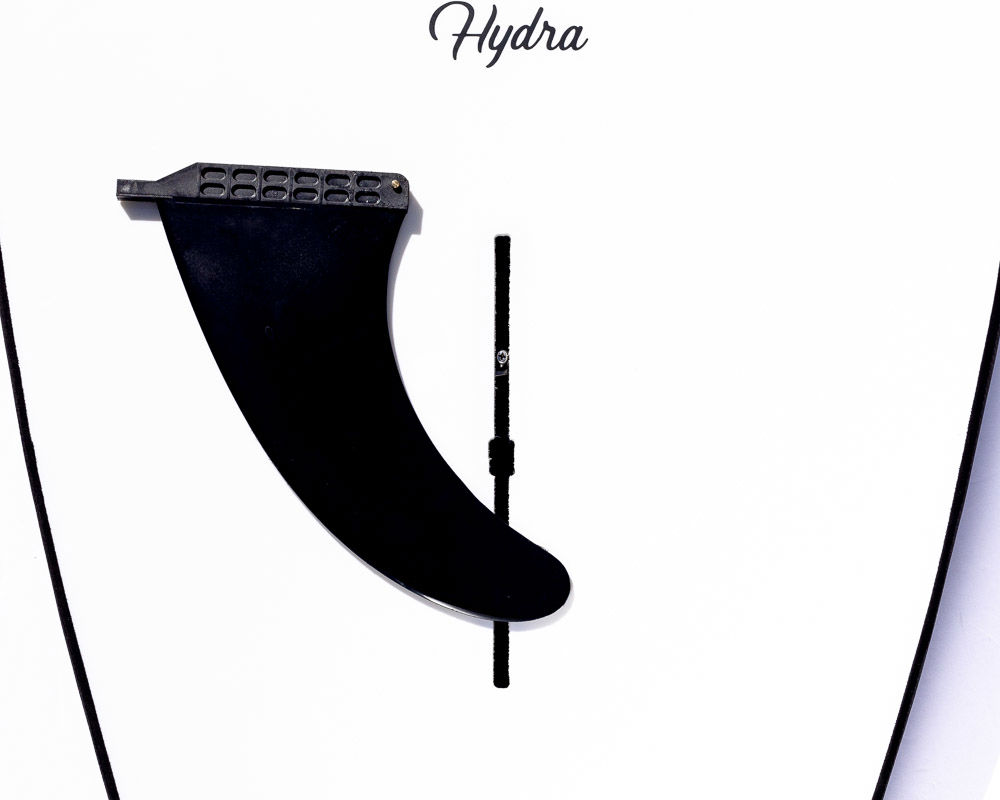 Removable 9" SUP Fin
Removable and adjustable SUP fin that makes it easy to customize the board's hold and turning capabilities.