O'Brien Celebrity 68" Combo Waterskis - Flag
Classic Comfort
Our best-selling adult skis, the O'Brien Celebrities, make almost anyone, from newbies to experts, feel right at home on the water! Paired with the easy adjustability and great fit of the X-7 bindings, you'll be skiing in no time. The heightened performance from the ski's side-cut bevel paired with the smooth, predictable control from its dual tunnel make the Celebrities the most versatile combo skis in our line. Lots of surface area provides plenty of lift for effortless deep-water starts, and a flatter, faster rocker line minimizes drag and fatigue so you can enjoy skiing all day long.
Features
Length - 68" (172 cm)
X-7 Bindings - Pinch-slide adjustment for effortless entry
Foot Size - Men's US 4.5-13
Dual Tunnel Design - Slices through rough water for a smooth, stable ride
Nylon Fins - Great hold on the water and easy on the boat interior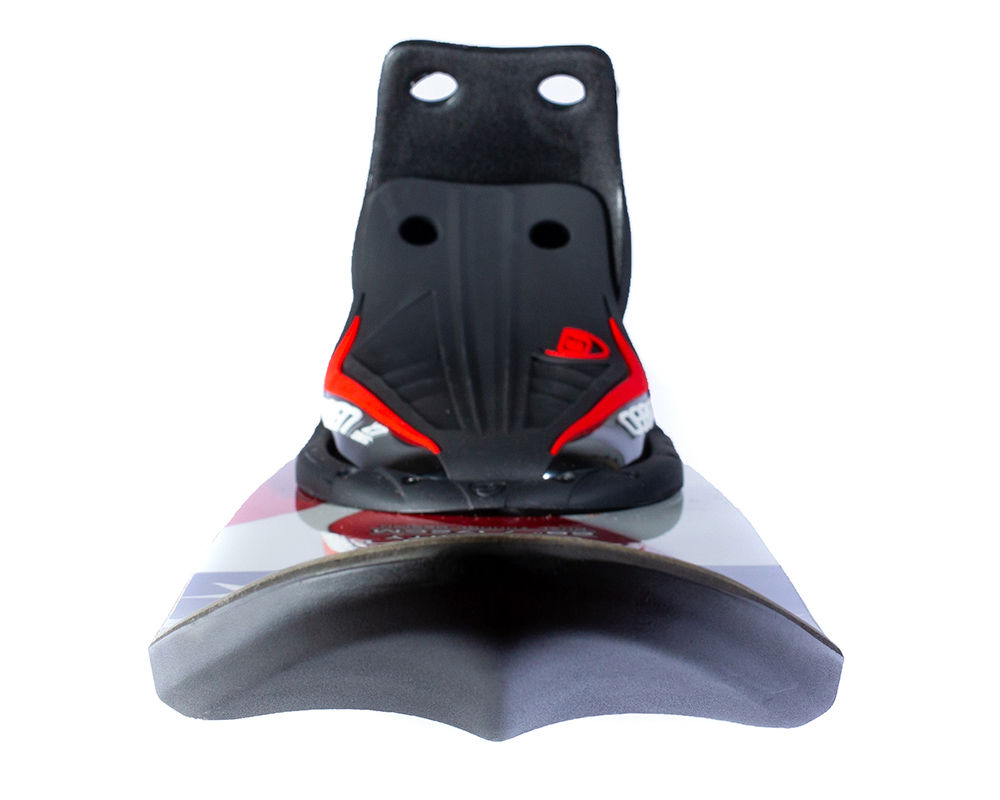 Dual Tunnel
V-shaped contouring that slices through rough water for a smooth, stable ride.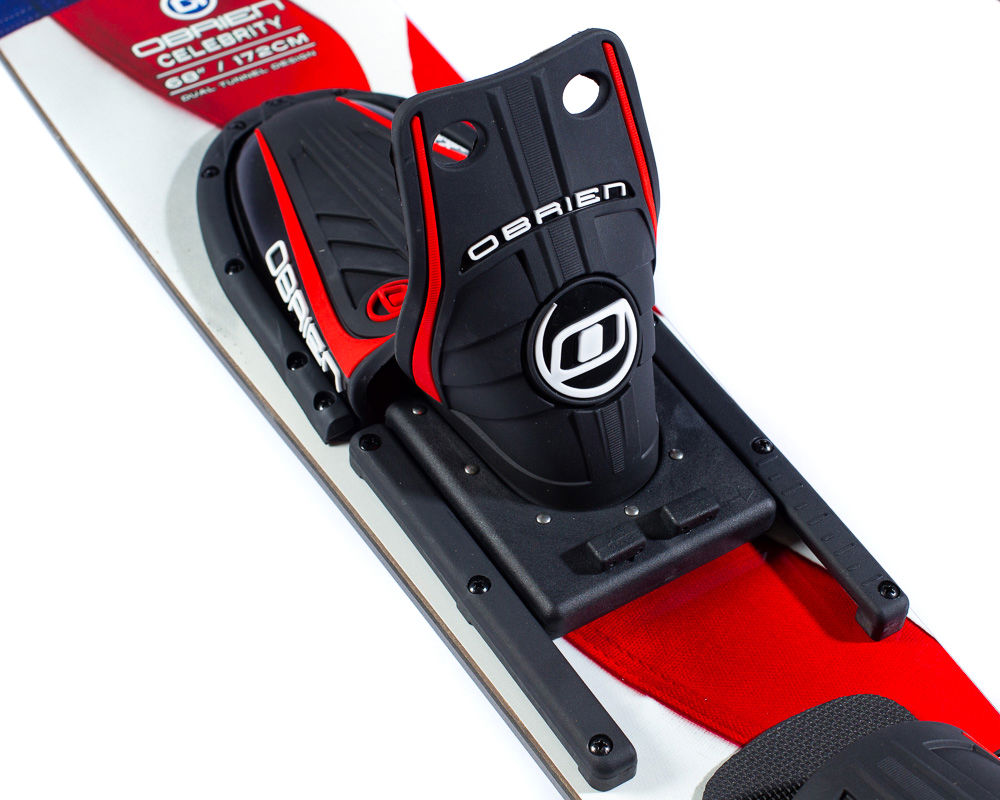 X-7 Adjustable Bindings
Pinch-slide adjustability allows these bindings to fit a broad range of sizes and allows for effortless entry.
*Fits US Men Size 4.5 - 13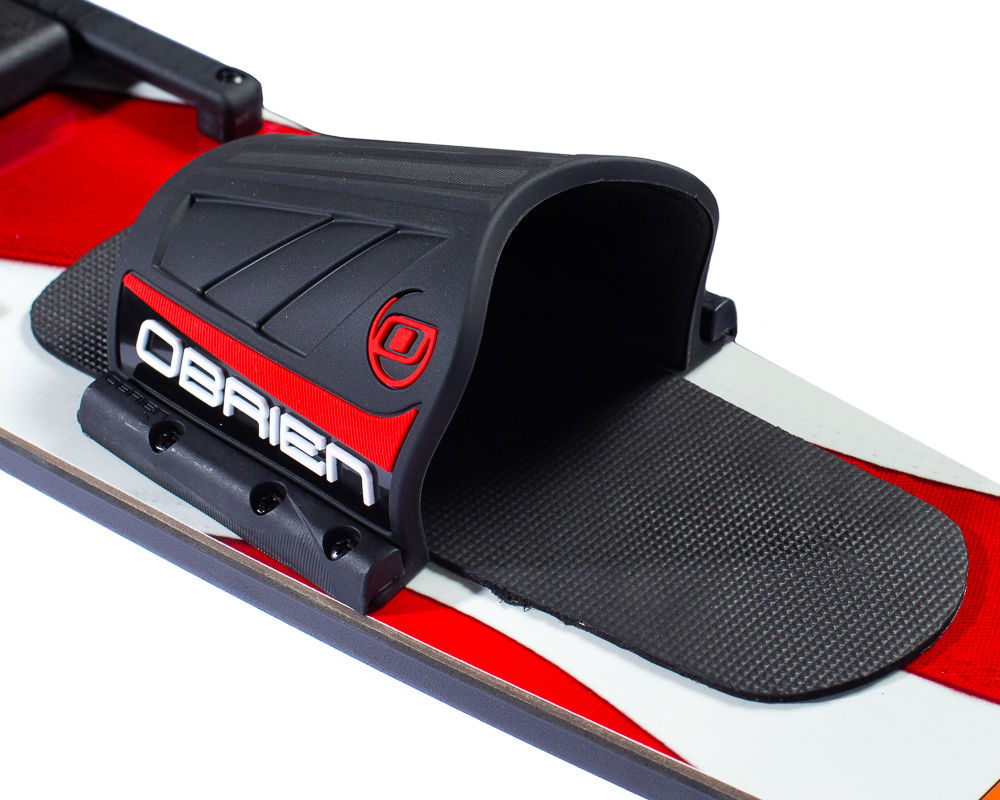 X-7 Rear Toe Strap
As your skills progress, easily transition from combo skis to a slalom ski with this padded rear toe strap.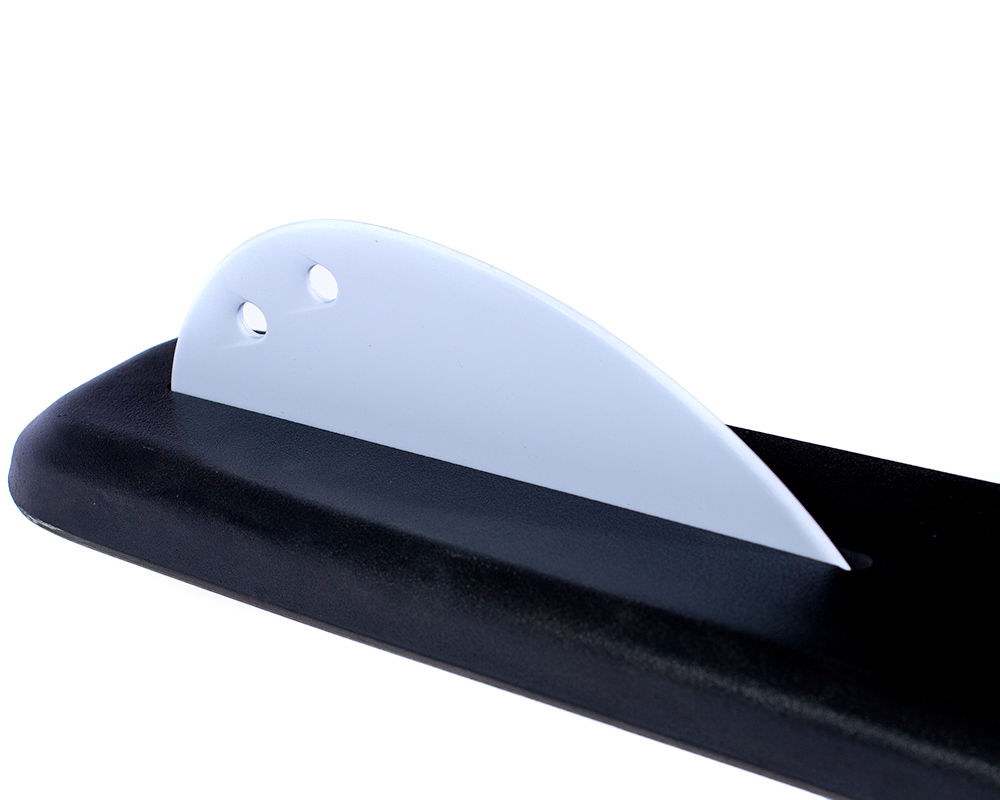 Nylon Fins
The perfect amount of hold on the water with no sharp edges to tear up the boat interior.