O'Brien Black Magic Kneeboard
Fun for everyone
Capable of doing it all, the Black Magic is the best "family" kneeboard on the market. Its famous cable-actuated retractable fin system and Aquatic Hook make the Black Magic the perfect board for successfully teaching kids and beginners the finer points of deep-water starts. Its size pairs well with adults and kids alike, and its smooth bottom contouring delivers a super stable and extremely comfortable ride for all.
Features
Rotomolded - Durable, buoyant, and easy to learn on
Cable-Actuated Retractable Fins - Adjust the board's performance while riding
Integrated Aquatic Hook - Make it easy to get up the first time and every time
Molded EVA Pad
3" Padded Strap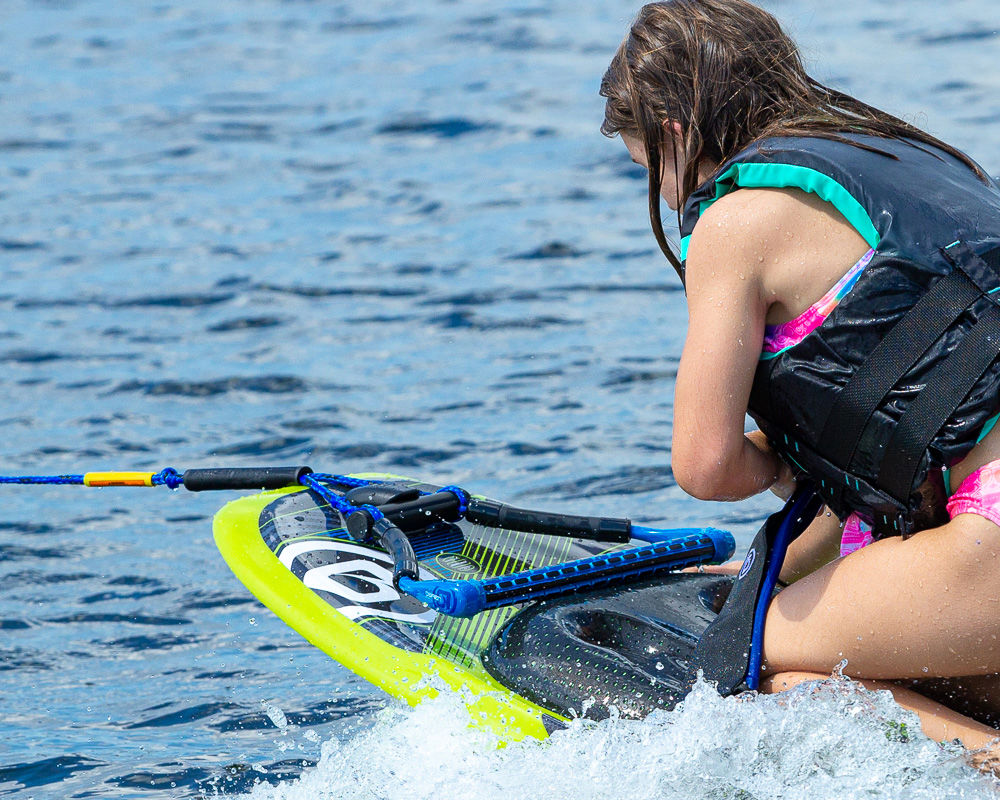 Aquatic Hook
Hook the handle to the board and make it easy for beginners to get up the first time and every time thereafter.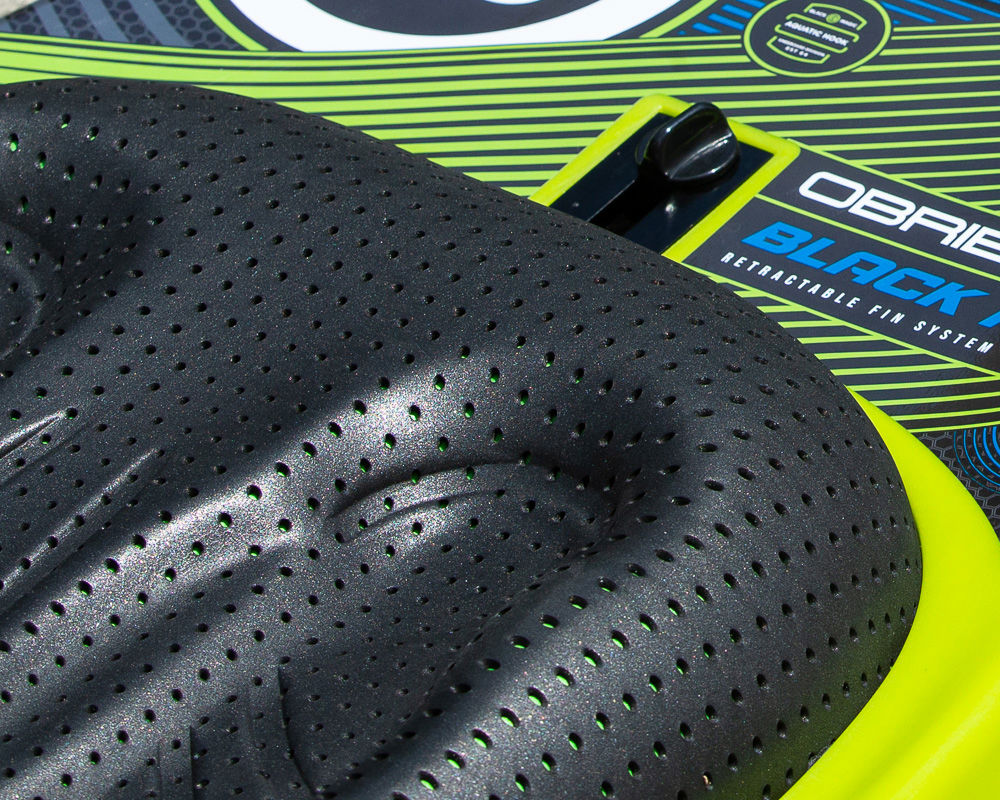 Dual Density EVA Pad
Delivers soft cushioning for your knees and impact dampening for an ultra-smooth ride.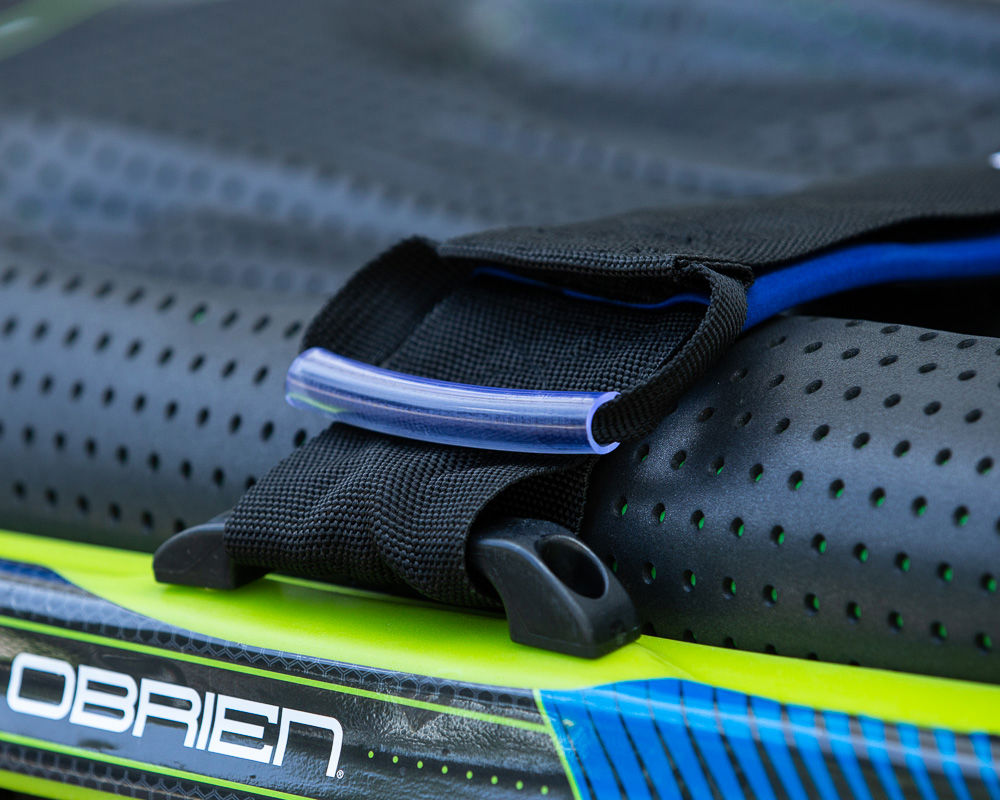 Padded Adjustable Strap
Easily, securely, and comfortably strap yourself in for a lot of fun.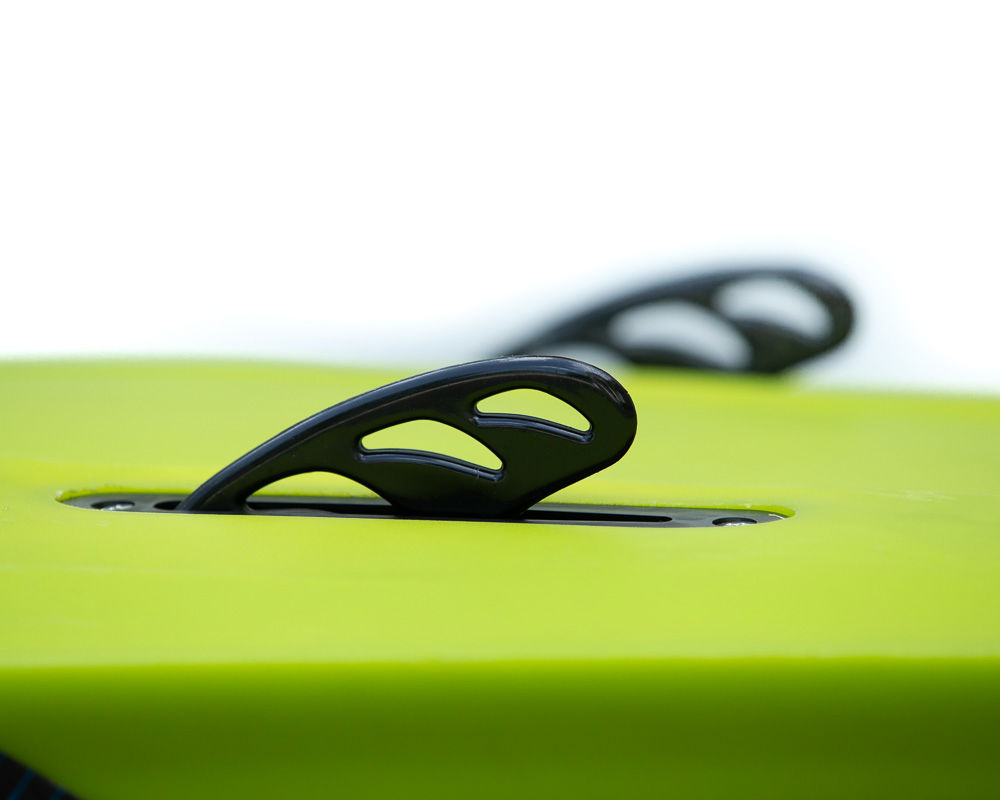 Retractable Fins
Using a cable-actuated design that is controlled on the top deck, these retractable fins can modify the board's performance while riding; effortlessly shift from a locked-in to loose.