O'Brien Barca 2 Towable Tube
Two Tubes in One
Keep things exciting with a tube that can be pulled from either end. Designed for two riders, the O'Brien Barca 2 will provide you and a friend with twice as much fun as a normal tube. Ride it chariot style or flip it around, sit back and relax (or hold on tight depending on your driver). No matter how you choose to ride it, you can't go wrong with the Barca 2.
Features
Max. Capacity - Up to two riders or 340 lbs
Two-Way Towing - Tow from either end for multiple riding positions and more fun
Enhanced Durability - Fully covered in a heavy-duty nylon shell
Superior Comfort - EVA pads, split seating, and 8 handles with EVA knuckle guards
2 Quick Connect Tow Hooks – The safest, fastest and easiest way to connect your rope to the tube
2 Lightning Valves - Inflate/deflate faster than ever before
Size - 70" x 63" (deflated)
Note: To extend the life of your O'Brien Tube, please store deflated when not in use.
Prop 65 Warning: Diisononyl Phthalate (DINP)
Why am I being warned about potential exposure to DINP?
DINP is on the Proposition 65 list because it can cause cancer.
Exposure to DINP may increase the risk of cancer.
Proposition 65 requires businesses to determine if they must provide a warning about exposures to listed chemicals.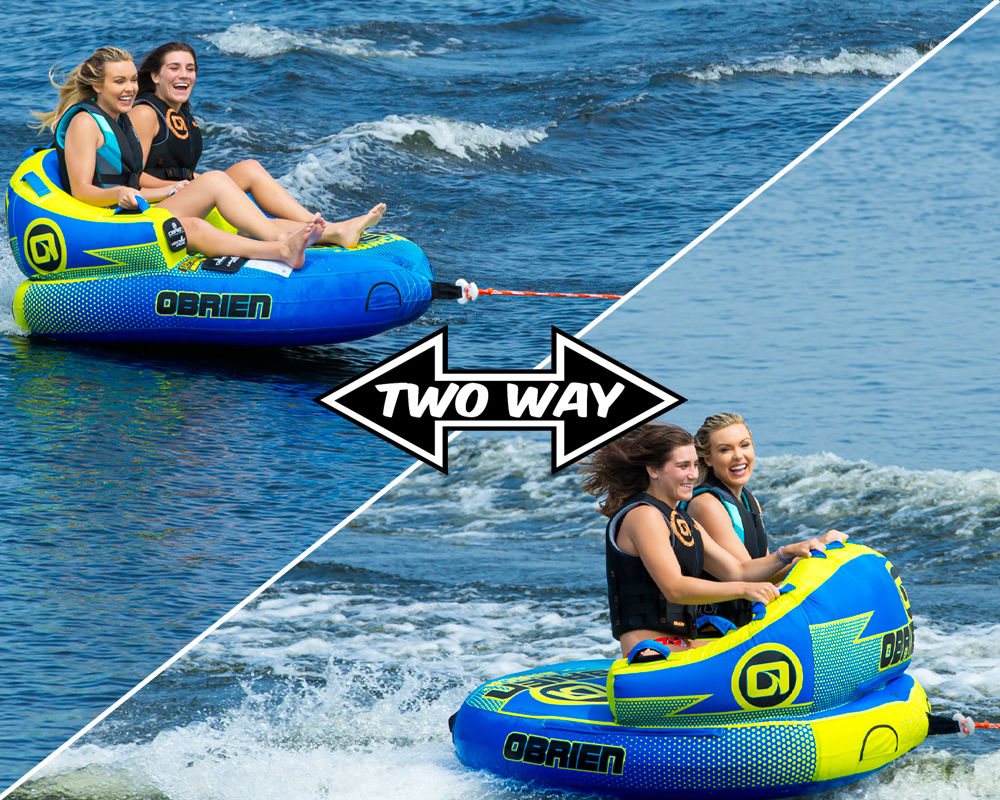 Two-Way Towing
With two tow attachments, easily swap riding styles from seated to chariot style. It's like having two tubes in one!
Split Seating
Enjoy your own space and minimize contact with fellow riders.
Soft Webbing Handles with Knuckle Guards
Foam core handles wrapped in durable yet soft nylon webbing for the perfect grip paired with abrasion-resistant EVA knuckle guards to keep your fingers feeling fresh.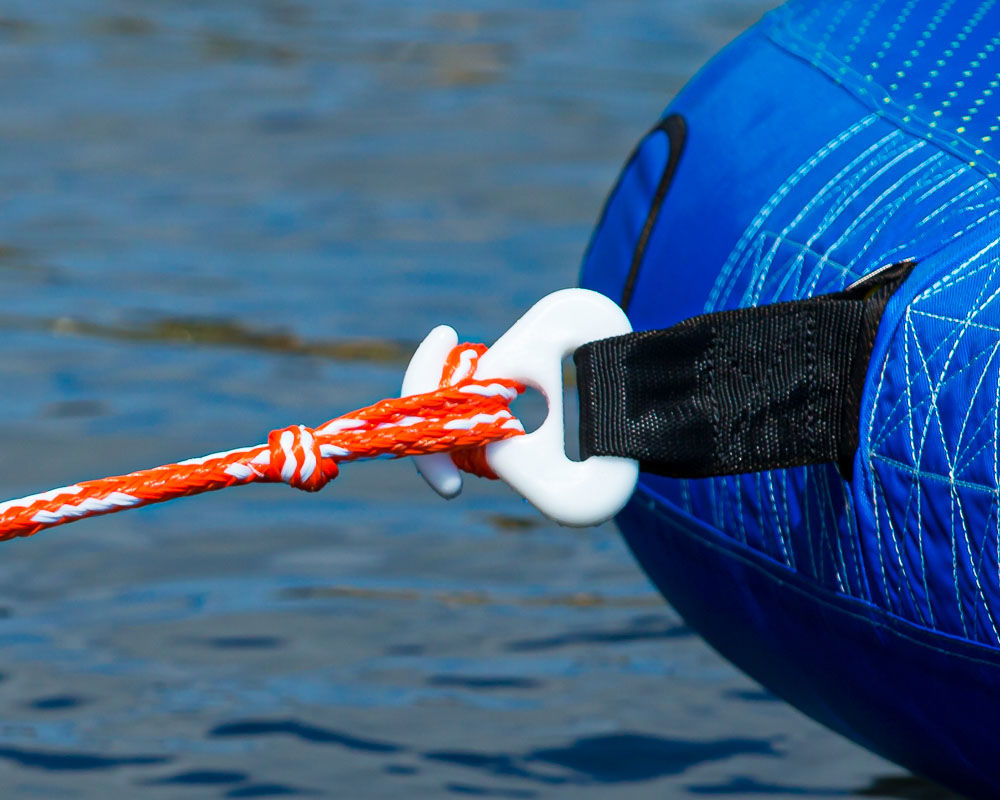 Quick Connect Tow Hook
Hit the water faster by connecting the tube and towrope the quick and easy way.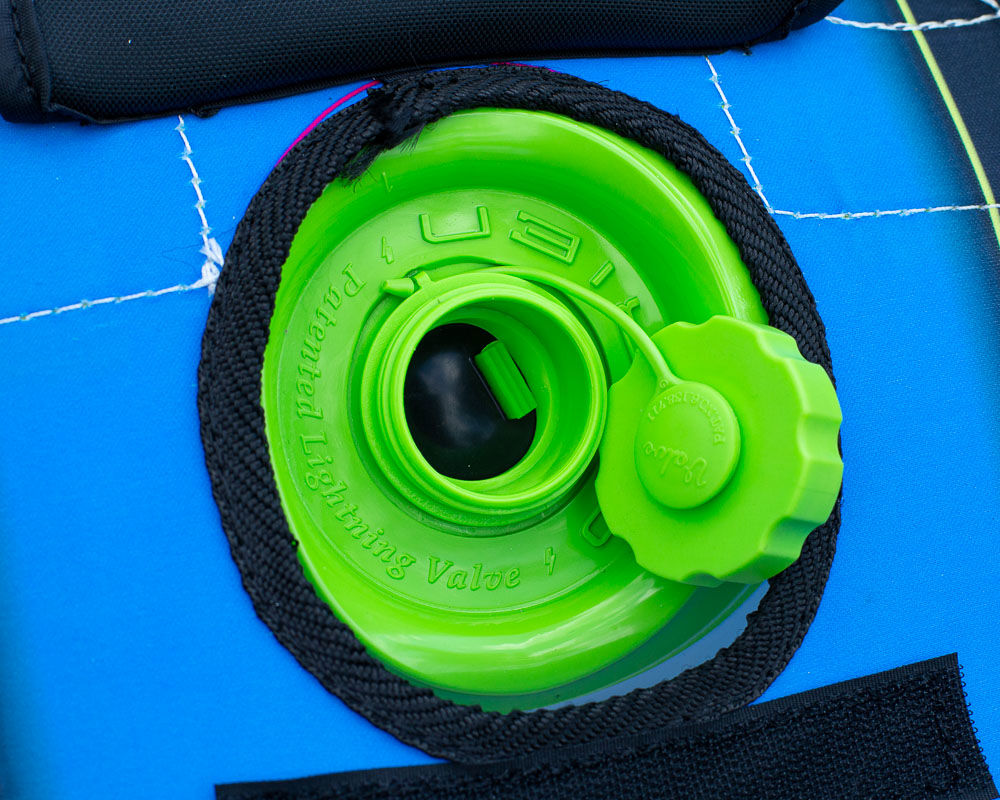 Lightning Valve
Rapid inflation and deflation paired with a hassle-free design. With no parts to lose and an auto-seal internal flap that prevents air from escaping, filling your tube has never been easier.