O'Brien All-Star Trainer Waterskis
Teach Kids the Easy Way
The All-Star Trainers are the ultimate training tool for teaching kids to ski! Featuring a dual tunnel design for a smooth ride, a stabilizer bar that prevents the skis from splitting apart, and the trainer rope and handle, the All-Stars have everything you need to simplify the learning process and turn your kids into waterskiers!
Features
Length - 46"
Jr. Adjustable Bindings - Pinch-slide design for easy entry
Dual Tunnel Design - V-Entry at the ski tips slices through rough water for a smooth, stable ride
Dual Molded-In Fins - Enhances control on the water
Trainer Rope and Handle
Stabilizer Bar
For Skiers Up to 85 lbs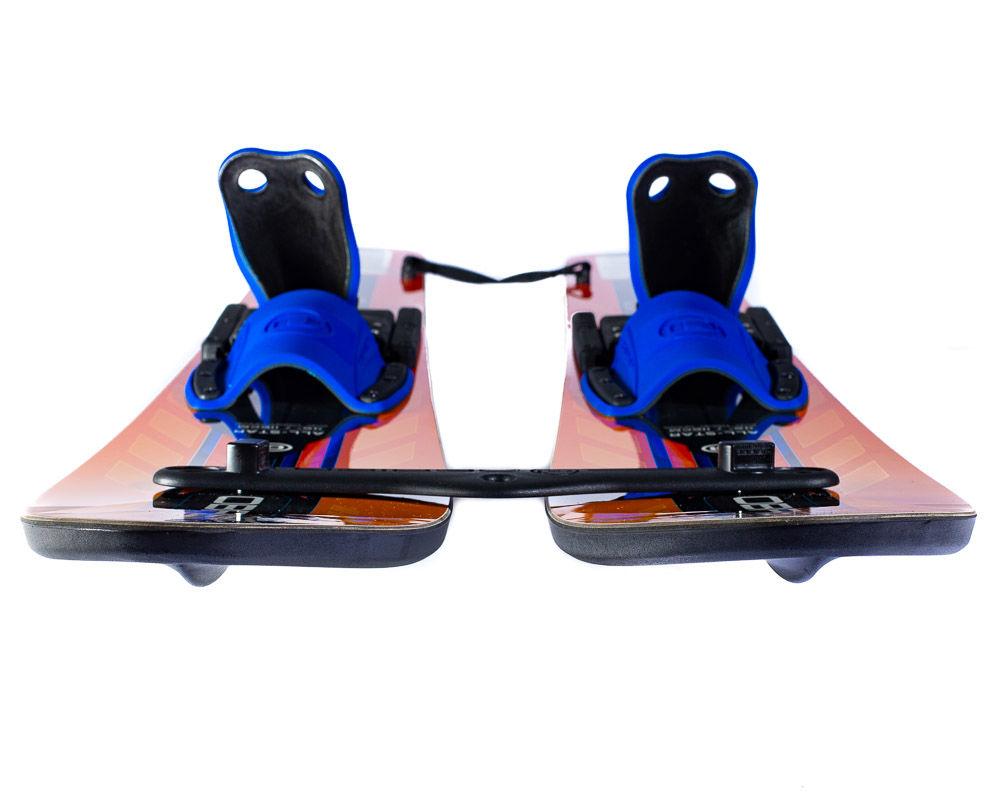 Dual Tunnel
V-shaped contouring that slices through rough water for a smooth, stable ride.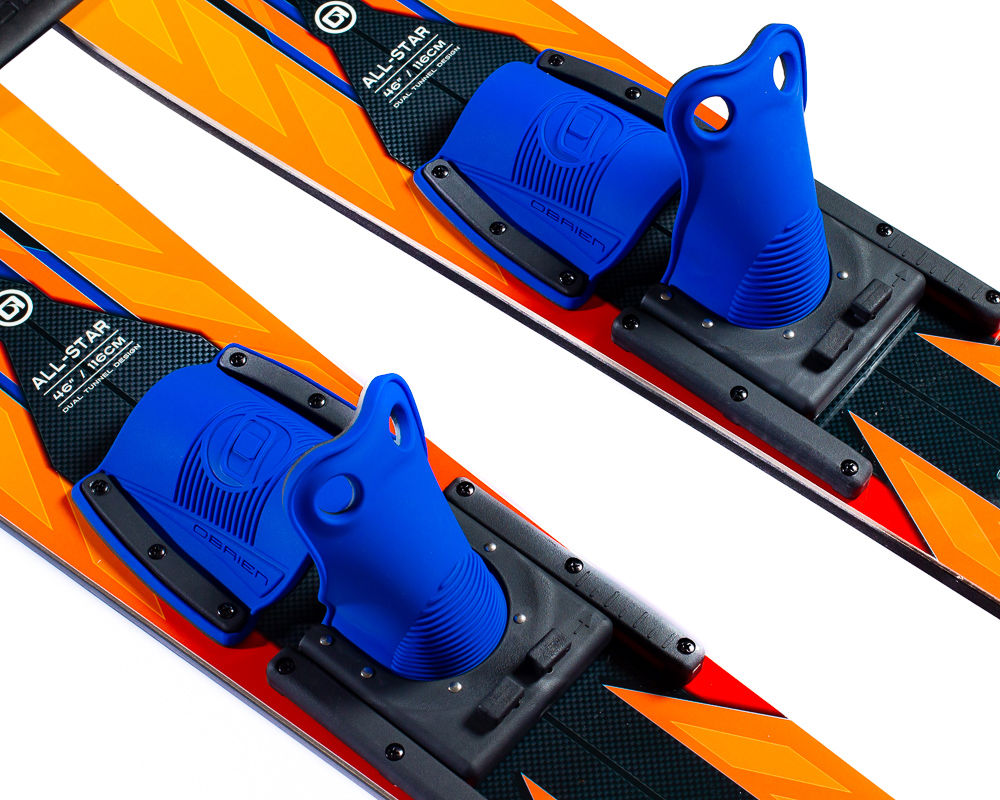 Jr. 700 Series Adjustable Bindings
Pinch-slide adjustability allows these bindings to fit a wide range of kids' sizes and allows for effortless entry.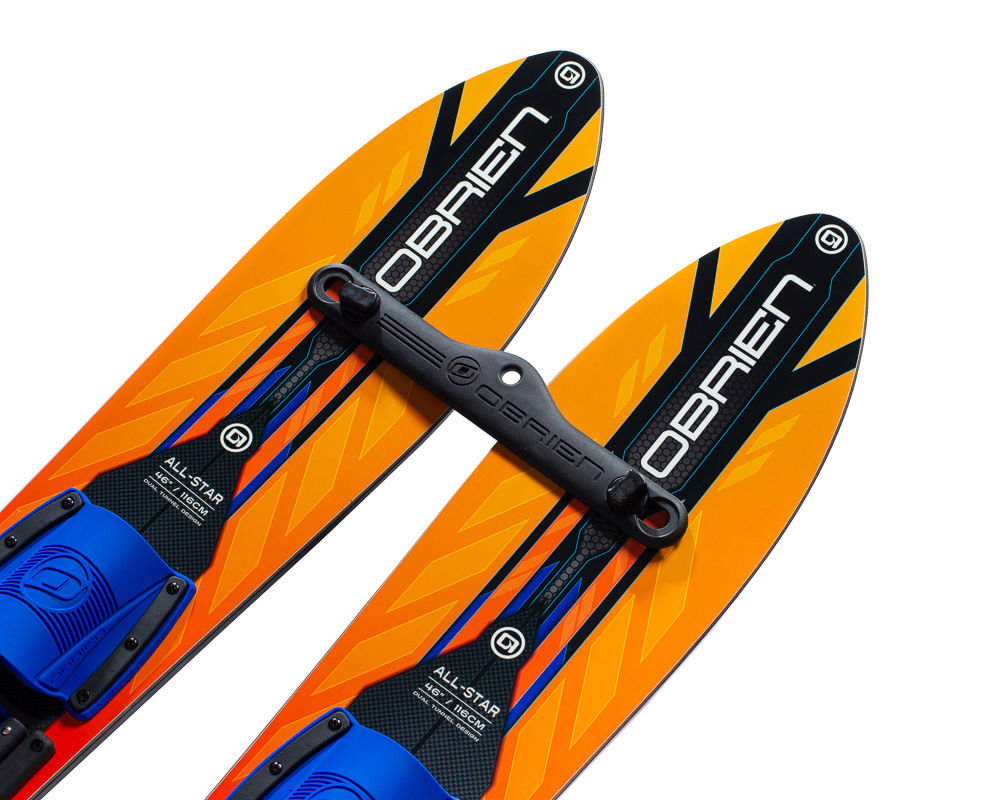 Trainer Bar
Removable stabilizer bar that holds the ski tips together for easier starts and provides an attachment point for the trainer rope to help young kids learn to ski.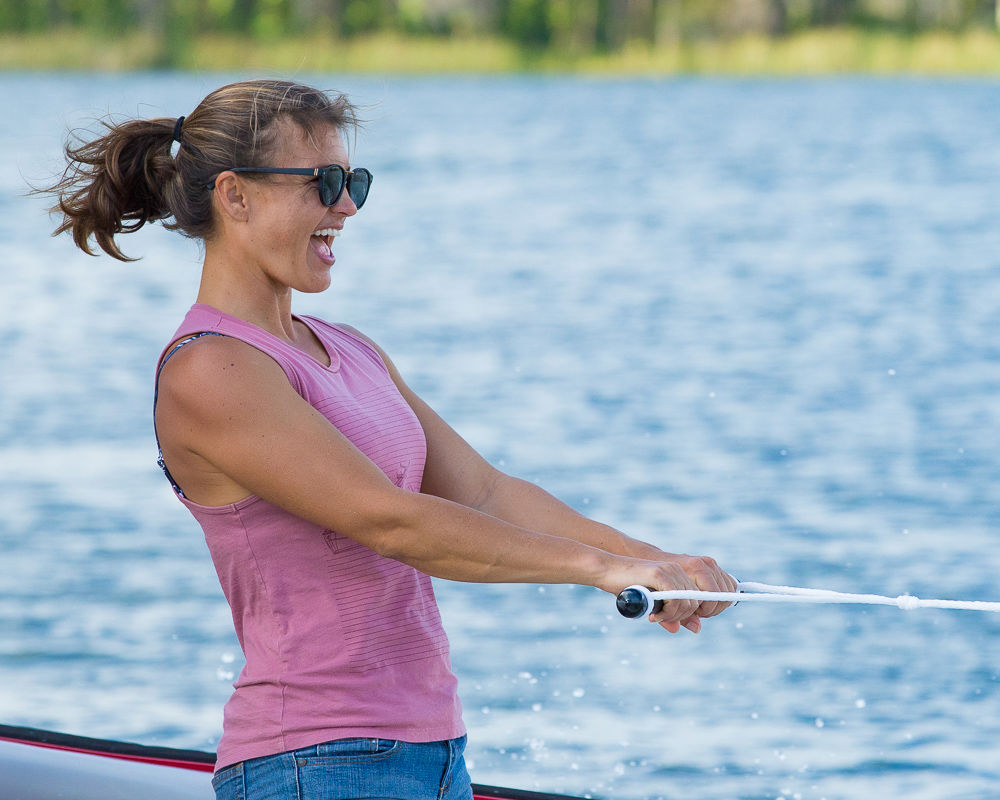 Trainer Rope and Handle
With a handle on each end, an experienced adult in the boat must hold onto one end of the rope to help control the skier's ride and keep them safe on the water. For true beginners, the mainline of the rope and the skier's handle can attach to the trainer bar to further simplify the learning process.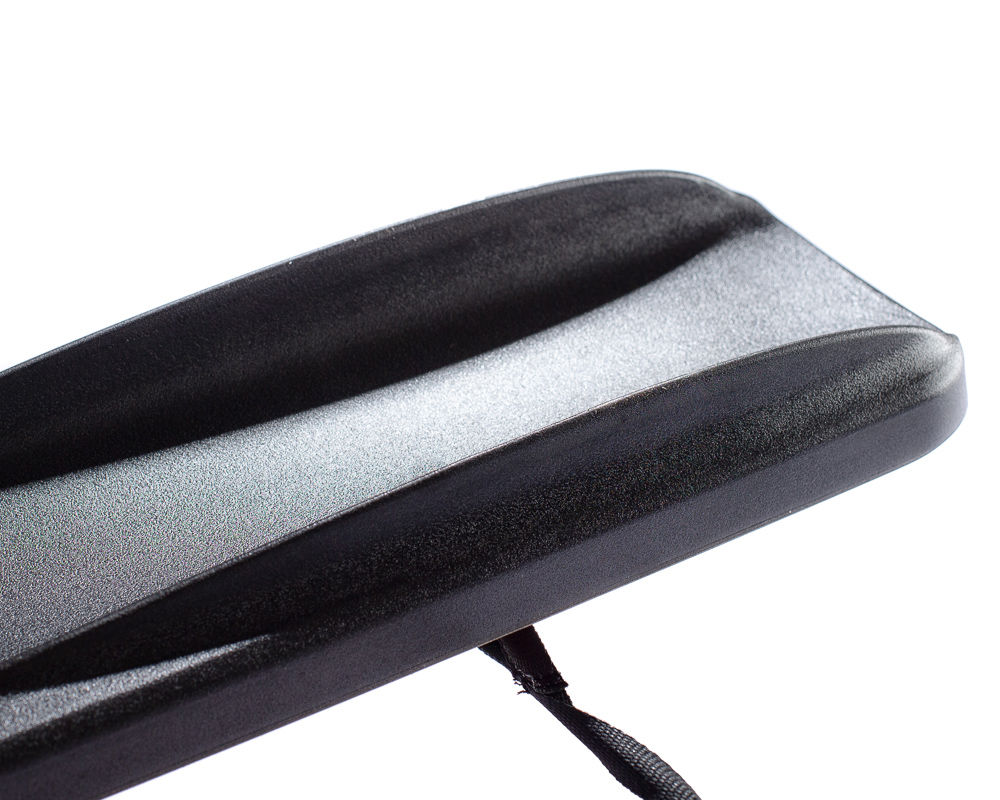 Molded Fins
Provide plenty of hold and stability on the water to give young skiers tons of control.