O'Brien Makai Dark Horse Carbon Wakesurf Board
Elite Skim Performance
Pair the forward-biased template and swallow tail of the Makai with the Dark Horse carbon construction, and you've got an insanely responsive, high-performance spinning machine. The drawn-out, wider dimensions of this shape provide tons of forward drive and make the board more predictable and forgiving when learning technical tricks. Additionally, this shape offers some extra kick off the wake so you can genuinely up your air game.
Features
Skim Style
Hand Shaped Epoxy
Carbon Fiber Layup - Aerospace grade carbon fiber wrap that provides a quantum jump in performance over traditional fiberglass
Swallow Tail
Machined EVA Pad
3 Removable Kappa Fins

Ability

Weight Range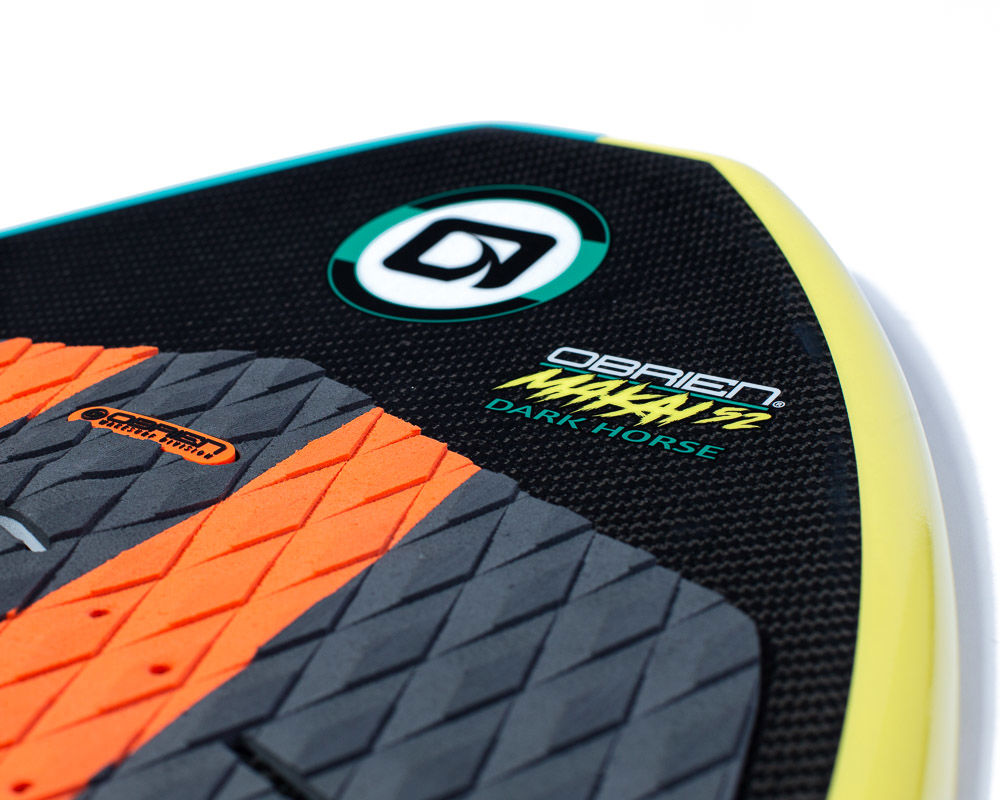 Compression Molded
High density EPS core wrapped in fiberglass and compressed in a mold to increase durability and create a thin profile board with sharp rails that easily slices through the wave.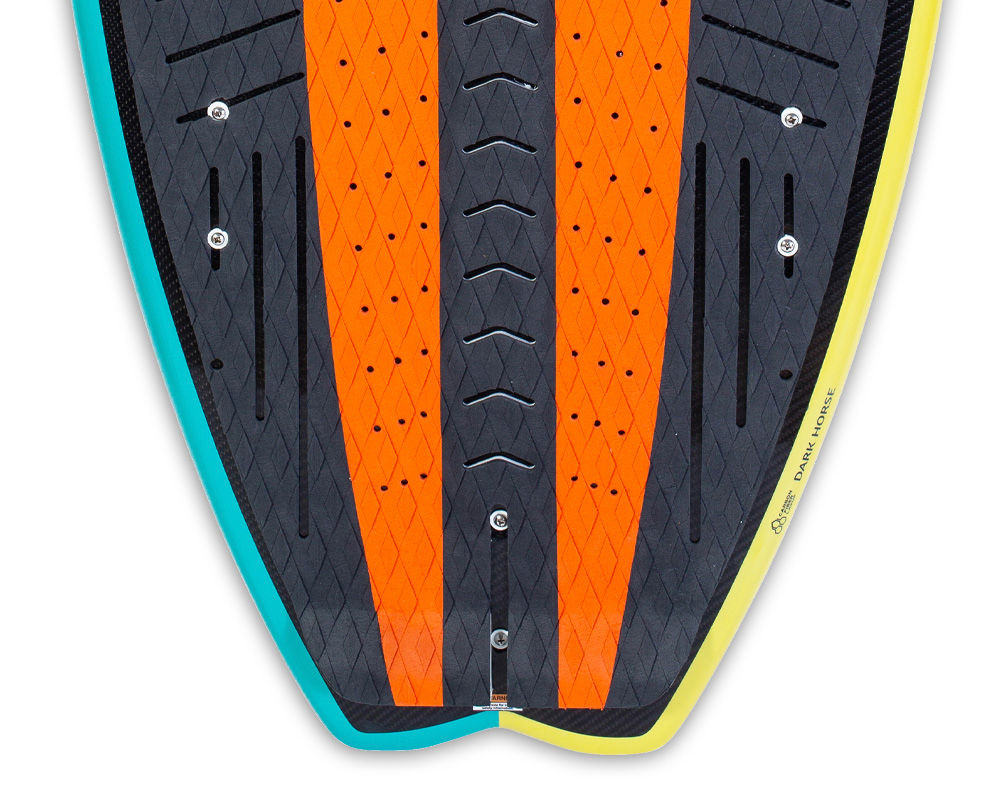 Swallow Tail
This wider-than-most tail shape delivers plenty of speed while maintaining traction on the wave.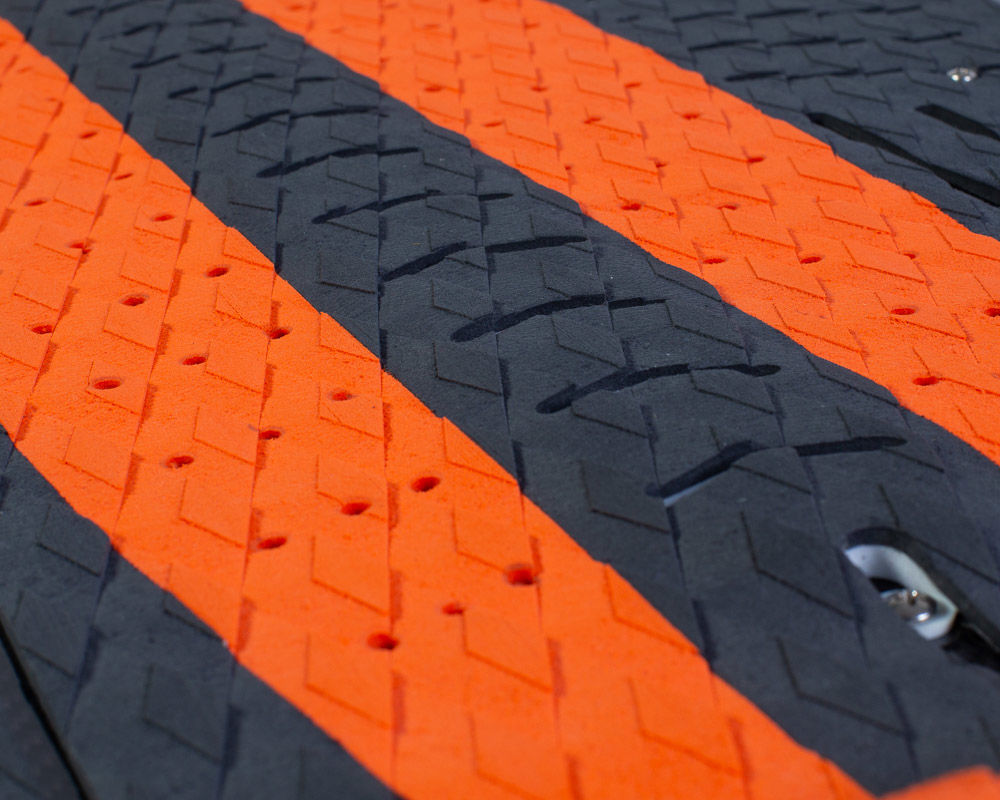 Full Machined EVA Pad
Superior grip that covers a majority of the deck so you can confidently place your feet anywhere; features an elevated arch bar and angled kick tail for precision control.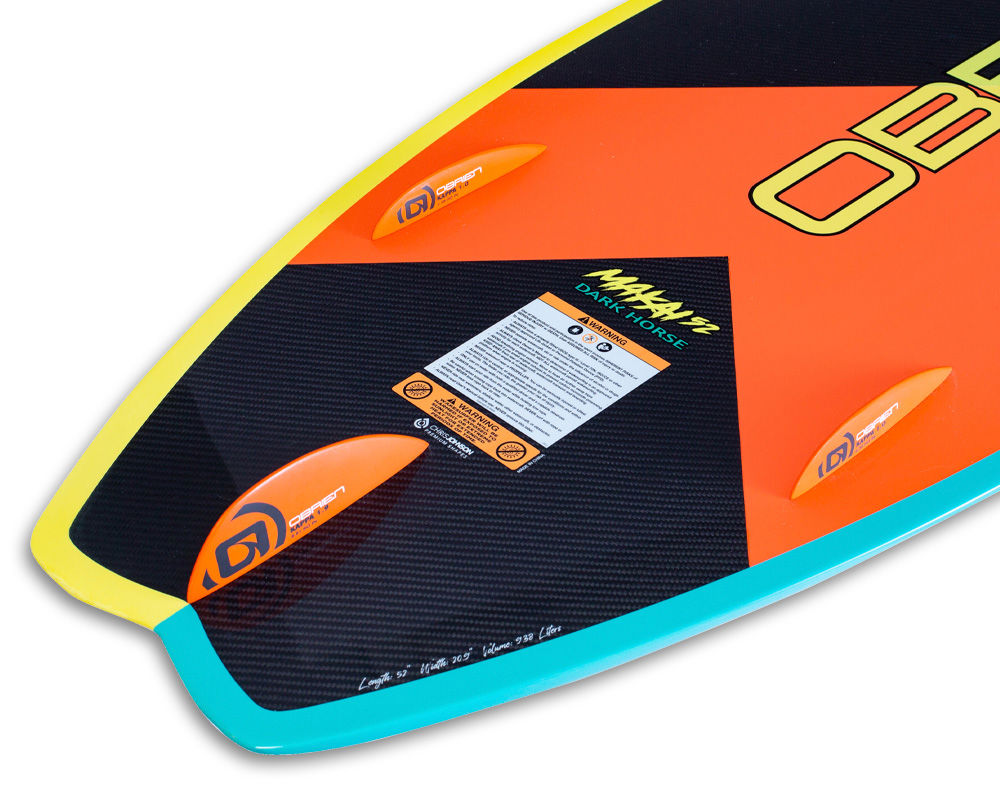 3 Removable Fins
The tri-fin setup allows riders of all abilities to customize the board's performance to meet their needs.